All change at MAXIFLO Technologies as new management engineers UK business for the future
Middlewich, Cheshire, 31. August 2015 | German high pressure component manufacturer Maximator GmbH is heralding a number of changes to its UK business as new management introduces a change of brand name, location and an extension of products and services.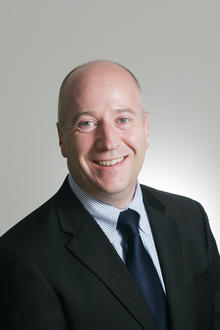 Former Managing Director of Cinpres, Jon Butler, has taken over running the UK arm of Maximator from Henry Mason, who has retired after 13 years.

Since joining the business, Butler, who has more than 30 years' experience in the high pressure air and gas industry, has moved the company's UK factory site from South Shields to Middlewich, Cheshire. He has also changed the brand name from Maxiflo Technologies to Maximator UK.

Butler said: "The UK is a very important market for our parent company Maximator GmbH and I am determined to use Henry's legacy as a springboard for Maximator UK.

"We will continue to provide exceptional customer service and quality, and in coming months will be investing in more products and maintenance services which will strengthen our market position, and benefit our increasing customer base across the chemical, gas, oil and mechanical engineering industries."

Butler is currently visiting key customers across the country to discuss the future of the industry, and Maximator UK will be exhibiting in its new guise at the SPE Offshore Europe Conference & Exhibition in Aberdeen from September 8th until 11th.

About Maximator UK

Originally founded in 2002 to be a distributor for Maximator and other products, Maxiflo Technologies Ltd was run for 13 years from South Shields by Henry Mason. Now renamed Maximator UK, the company is focused on supplying the full line of Maximator products and services including systems for high pressure gas and liquids, servicing and repairs, all supported from our factory in Middlewich, Cheshire. For more information visit: http://www.maximator.co.uk

---
more Articles
---
The latest five articles