Autofrettage Service
The autofrettage process can mean significant cost savings as autofrettaged components are able to achieve infinite life or extended life at desired operating pressures - without any design or material modifications.
Applications where autofrettage may be beneficial include diesel injection system components (common rails, fuel lines, injection nozzles, pump housings, etc.), components for water-jet systems and components in high- and extreme-pressure systems (tubes, fittings).
MAXIMATOR provides autofrettage services for you. We are capable of processing autofrettage orders at pressures up to 217,550 psi (15,000 bar) swiftly, safely and reliably.
Please visit also the autofrettage service website of our test laboratory Maximator Test, LLC for more information.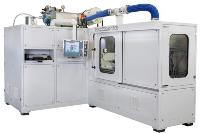 Our services program:
Assistance in determining autofrettage pressure levels
Autofrettage up to 217,550 psi (15,000 bar)
Ability to provide custom proportional clamping equipment
Design and manufacture of fixtures and adaptors
Test documentation for traceability
High-performance machines:
Generation of autofrettage pressures up to 217,550 psi (15,000 bar)
Long-term experience with the autofrettage of components of all shapes and sizes
Machines are "German Engineered" by highly trained and competent engineers, designers and technicians
Proprietary sealing concepts (proportional clamping equipment)
High machine availability
High level of reproducibility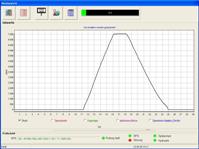 Convincing benefits:
MAXIMATOR engineers have long-term experience and competence in high-pressure technology
Long-term experience in developing sealing elements
Cooperation with autofrettage specialists worldwide
Consultation and support in determining optimal / maximum autofrettage pressures