Pressure and Burst Pressure Test Service
Tightness tests of components using the pressure drop method and the performance of pressure or burst pressure tests are cost-effective methods to determine characteristic component values. MAXIMATOR is capable of carrying out these test methods with or without temperature impacts, hence, certain mechanical strength properties can be arithmetically verified directly on the component under real-life conditions. As manufacturers of pressure, burst pressure and leakage test equipment we have long-term experience to optimally meet your testing requirements. Use our know-how, expertise, and the services of our test labs to help you obtain the data you need to make cost saving decisions.
Please visit also the leak proof and burst pressure testing services website of our test laboratory Maximator Test, LLC for more information.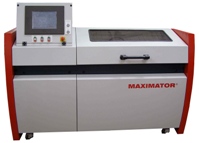 We test components to your exact specifications:
Pipelines (low-pressure and high-pressure)
High-pressure components and bolted unions
Hosepipes, Tanks and accumulators
Components for diesel and gasoline injection systems
Our comprehensive documentation of test results provides you with the confidence to make precise statements regarding the qualities of your products.
Our services program:
Burst pressure tests (with or without temperature)
Leakage tests (with or without temperature) with pressure drop method
Leakage tests with hydrogen (forming gas 90%N2/10%H2)
High-performance machines:
Pressure range up to 217,550 psi (15,000 bar)
Manufacturer expertise and competence in adaptation and pressure-proof sealing
Temperature chamber (-40°C up to +200°C)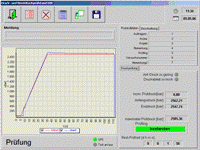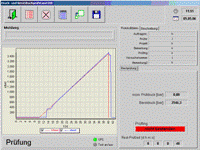 Benefits:
Long-standing competence and experience in high-pressure technology
Long-standing experience in developing adapters and sealing elements
High level of machine availability for swift performance of your tests