Gas and Water Assisted Moulding - External Hydraulic Power Pack HAG
Application

The mobile core control is the ideal extension for all injection molding machines which do not have any core control.
It is simple to install and operate. With it, movable units at the tool can be moved, such as for example injectors or hydraulic shutters.
HAG/160-210/(8; 12)
External Hydraulic Unit with PLC Control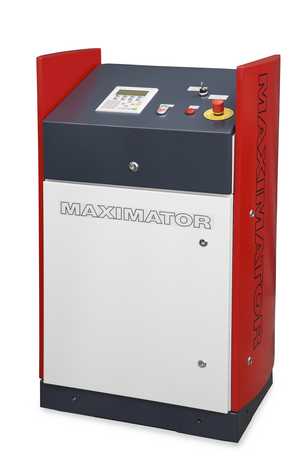 The Maximator-HAG hydraulic unit controls up to 6 double-acting cylinders or cores in the mold. The connection with the injection molding machine is made over an interface. Limit switches in the tool are processed as a signal in the PLC, and ensure reliable operation.
hydraulic pressure up to 210 bar
3 independent pressure circuits
controls up to 6 double-acting cylinders or cores in the mold
compatible with all injection molding machines
cart-type, for individual applications
Cookies facilitate the provision of our services. By using our services, you agree that we use cookies. For more information on privacy, please visit the following link Data protection statement